Whimsical Garden Wedding at Private Miami Residence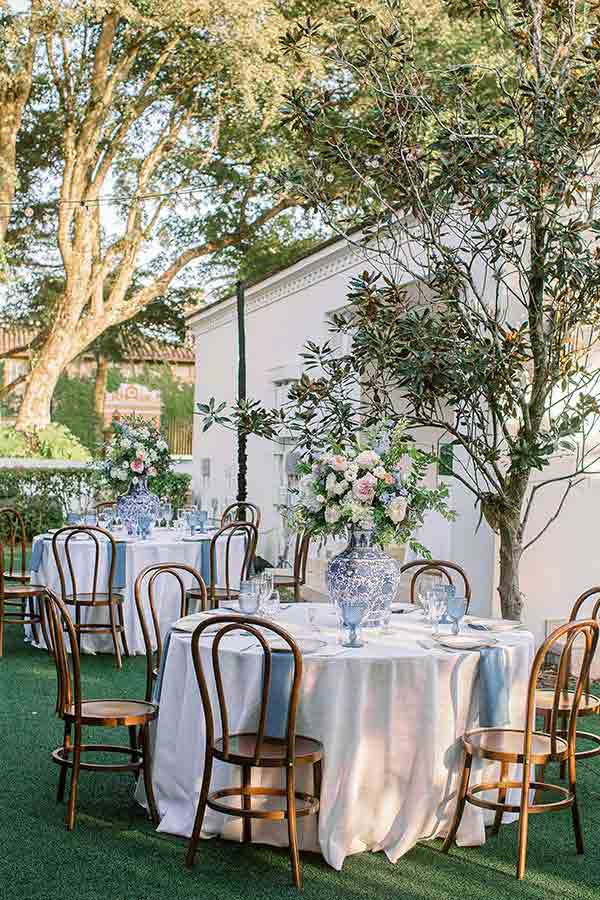 We can guarantee you'll be oohing and aahing over this dreamy floral-filled wedding day at this private Miami home.
There's just something so timeless and pretty about garden weddings. Cristina and Roland's beautiful home was the ideal choice as their venue for this picture-perfect garden wedding. The setting, the details, and the overall vibe felt romantic and whimsical. From the blue and pink table accents to the dreamy garden florals, each thoughtful touch fell perfectly into place to create this fairy tale look. Not to mention, is there anything more magical than alfresco dining and dancing? Make all of your whimsical dreams come true and keep scrolling for more of this amazing day and to see the talented team of vendors.
Thank you for choosing the Bill Hansen team to delight your loved ones, Cristina and Roland!
Vendors Partners:
Lucelo Flor Floral Designs