Venue Spotlight: Villa Veintiseis
Do You Love Numerology? Or Have a Lucky Number?
Well, the owners of Villa Veintiseis do! Twenty six or in espanol veintiseis, is a very special number for the owners of the beautiful historical garden property in the heart of Homestead, Florida. David and Melissa dreamed of owning the beautiful 1937 home and the 2.3 acres of lush tropical gardens, grottos and tranquil waters it sat on.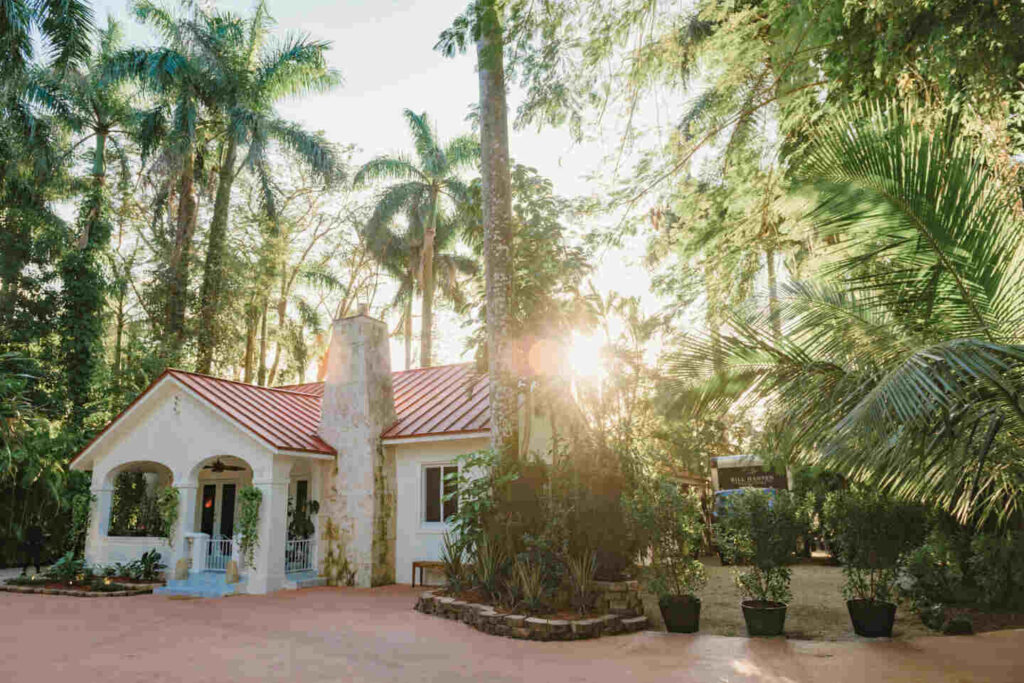 But alas, someone else had already placed a contract on the house they so desired. But as fate would have it, the contract fell through and the house became theirs on, you guessed it, April 26th,the night of the Pink Super Moon. This number was their namesake, it is the date for David and Melissa's anniversary, Melissa's birthday, and their beloved son was due to be born on the 26th. In numerology twenty six means family, business, teamwork, diplomacy and efficiency. It was meant to be!
The home was formerly owned by Juan Gabriel, the famous Spanish singer, therefore translating the number 26 into Spanish. Thus, Villa Veintiseis came into fruition. The house itself is 2000 sq ft and it is outfitted to stage for a photo shoot and serve as a bridal suite.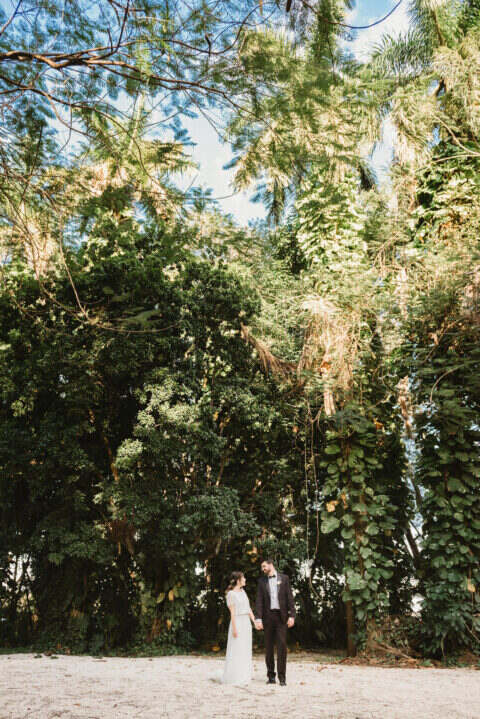 The main attraction of the property is the historical gardens. This unique venue is surrounded by a 80 foot canopy of tall lush trees so you feel as though you have been transported to a secret escape event venue within South Florida. The outdoor event space boasts a 60×40 covered pavilion with an accompanying outdoor bar. 150 guests can fit comfortably seated. There are also two outdoor private bathrooms for your guests convenience, and ample parking.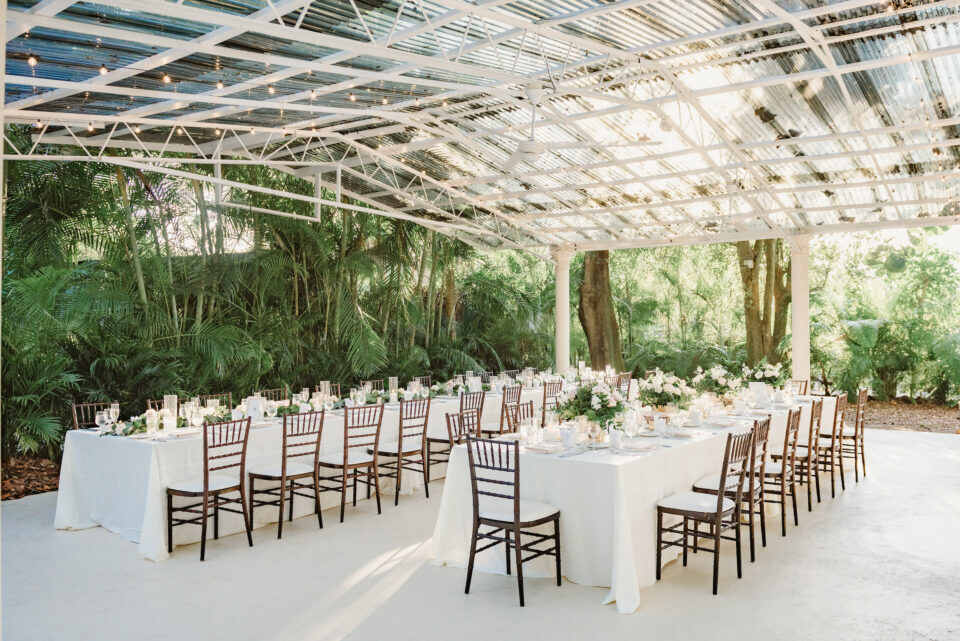 Enjoy a stroll through the hidden pathways, and enjoy the tranquility of the beautiful water grottos. Listen to the sounds of tropical birds and gentle waterfalls as you explore this secret paradise. This beautiful event space is a fantastic find. If you would believe this is the venue you have been looking for contact us here.
Photos Courtesy of Daniel Maldonado