Venue Spotlight: The Hanger
Are you a Frequent Flier? Avid airplane enthusiast? If you are looking to hold your event with a slice of old Miami history on the bay then you will love The Hangar at Regatta Harbor.
Built on historic Dinner Key and formerly known as the landing space of the iconic restaurant Scotty's Landing, this event space has always been a go-to hang out for those who love to frequent the Grove. Think of the joining of the air and sea in one spacious event space.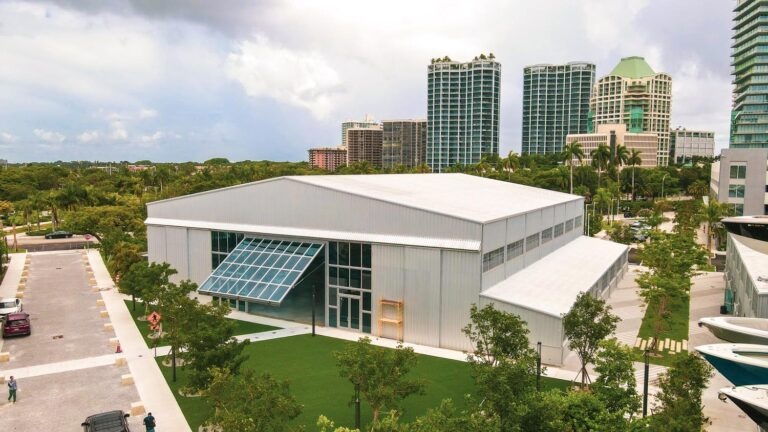 The historical Hangar was built in 1918 as the first continental naval air station in the United States until the end of WWI. From 1931 to 1945, Coconut Grove was the home of the Pan American Seaplane Base, which connected Miami to Central American and South American destinations, which is why the Hangar is located on 'Pan American Drive'. Miami families of old would picnic at the aptly named Dinner Key and watch the seaplanes land as entertainment.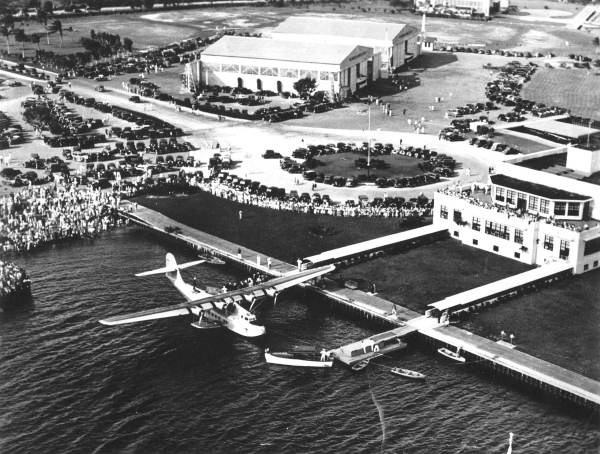 The Hangar has 20,000 square feet of interior space ready to host you and your guests. The grand multi-windowed hangar doors, located on both ends of the building can be opened to give an 'open air' feel or you can enclose your guest space against the elements.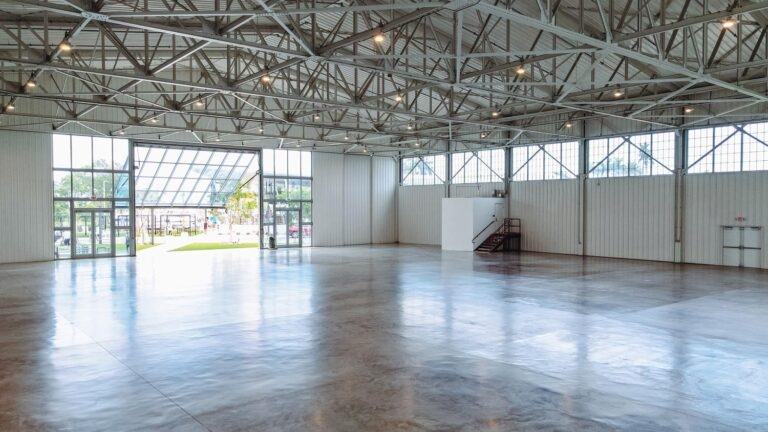 Natural light surrounds the space and gives a 360 view of the surrounding bay and City of Coconut Grove. The newly remodeled concrete flooring and industrial style ceiling makes this space a great blank canvas for whatever you envision for your event.
The outdoor space has lush green lawns with views of the marina boats. Stylish and sleek, the outdoor seating areas are cozy and plentiful, even sporting tables in the sand. The structure has a mid century-modern feel. The clean lines and white walled open air space pay's homage to the original Pan Am terminal. It's a substantial space that serves to preserve a piece of Miami history.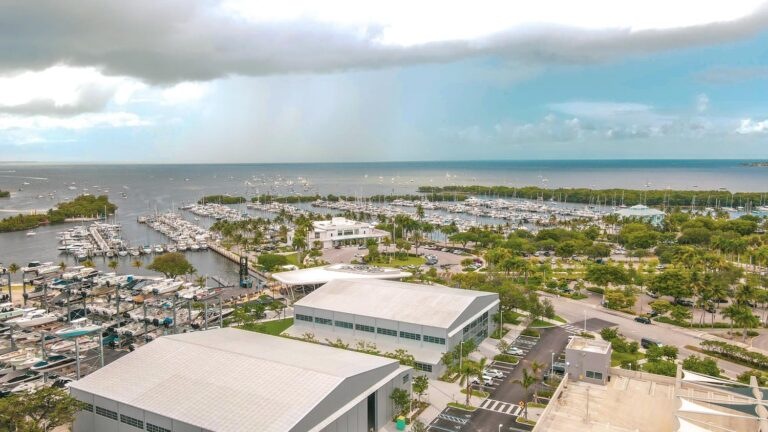 If you would like to view and book a space like The Hangar please contact us for more information.