Top 6 Tips for the Ultimate Cocktail Hour
We love a good cocktail party! Start your wedding or social event off on a high note with Bill Hansen's 6 essential cocktail hour tips:
1. Get Crafty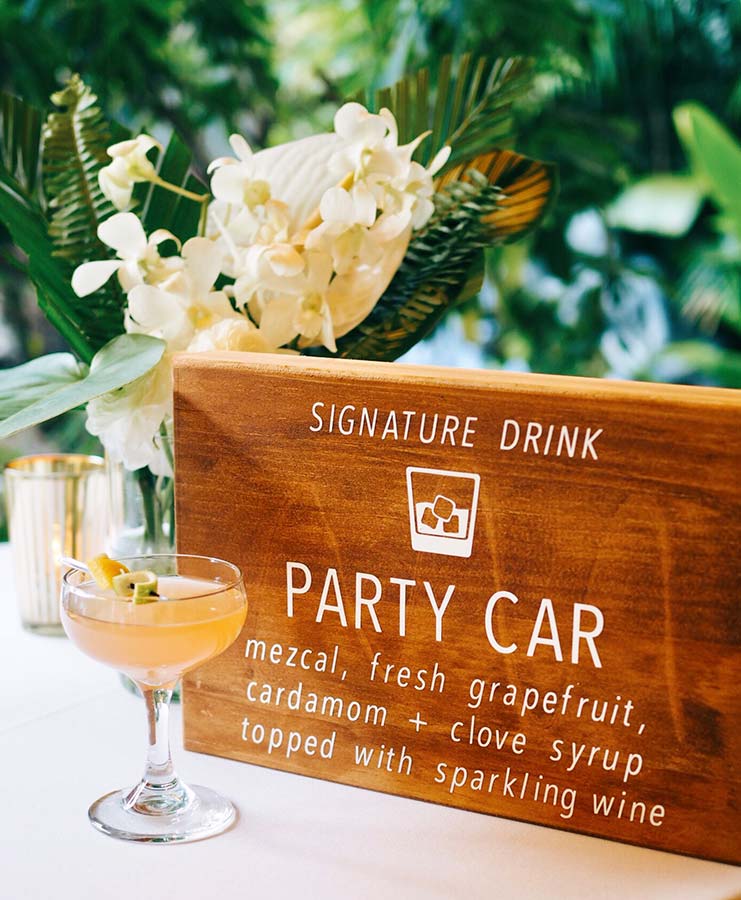 We're all about signature cocktails! Do you have a favorite cocktail that you adore? Why stop at one? Create a customized bespoke cocktail menu for your guests to choose from. Your craft cocktails should provide a personal touch. Name your cocktails after something fun and uniquely you to truly make them a signature drink. Incorporate seasonal flavors or local ingredients. Provide signage of what the cocktails are, that way guests will know exactly what they're ordering, plus the ingredients.
Don't forget not everyone will be partying the night away! Make sure you provide non-alcoholic options and a refreshment station to keep your guests comfortable, cooled down, and hydrated.
2. Choose the Right Music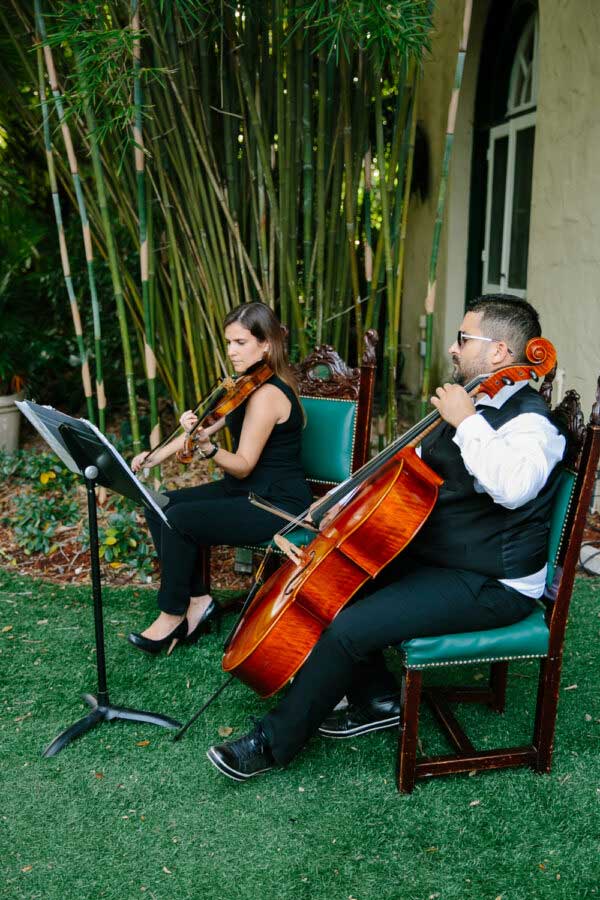 Although most people will be busy chatting, sipping, and snacking during the cocktail reception, providing mood music is important. But forget about those Top 40 hits during this time (you can play that at the reception). Serenade your guests with a live musician or pre-recorded music and make sure the volume isn't up too high. Keep it soft for the background. Mood music is an integral part for hosting any memorable cocktail hour!
3. Let's Eat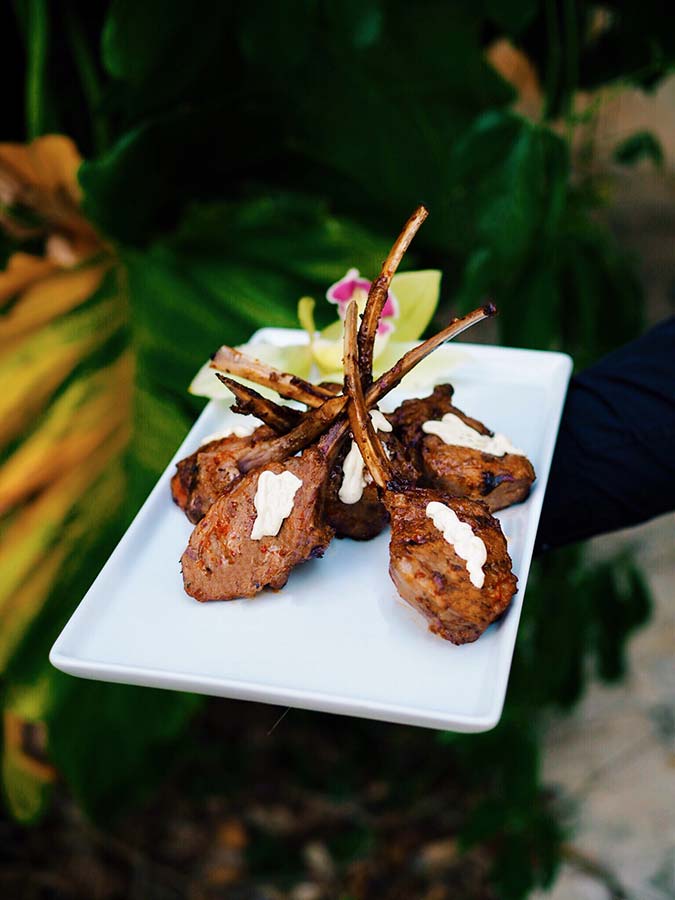 For passed hors d'oeuvres, make sure to have a range of heavy and light options. Don't forget to cover all dietary needs with a mix of protein or vegetarian selections as well. A great way to get guests mingling is with interactive food stations. But remember, although it's perfectly fine to ensure your guests are well fed, there is still a stunning fork-and-knife dinner ahead. You don't want to overfeed them during cocktail hour and ruin their appetite for dinner.
4. Plenty of Seating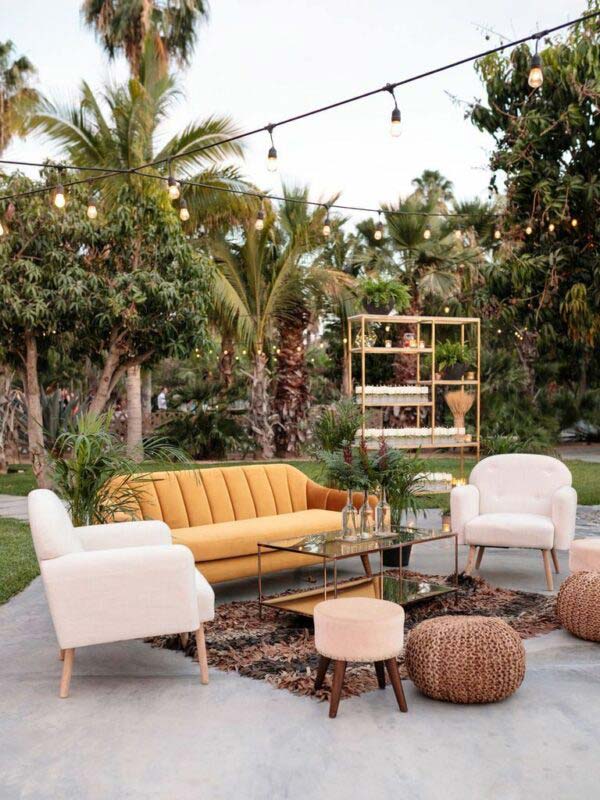 Many guests will prefer to work the room and mingle, but some of your guests will want to have a place to sit down and relax as they sip their drinks and nibble on their appetizers, particularly your older guests. Create a variety of seated and standing areas where guests can lay down their drinks and have plenty of space to gather during your cocktail hour.
5. Stylish Setting With Personalized Touches
If you're having a wedding, your cocktail hour is the bridge between your ceremony and reception, so you want to carry that cohesive look into the decor. Personalize, personalize, personalize! When it comes to styling your cocktail hour, it's the little touches that really count. There are a myriad of ways to incorporate your personality into your cocktail hour's theme. Little extras, like monogrammed napkins or a signature cocktail sign can go a long way in making your wedding or social event feel personalized. Ask about our new customized "Snap and Sip" cocktail program, where we print your very own images for your guest's cocktails. Best of all, they're 100% edible, vegan and gluten-free.
6. Make It an Hour (MAX)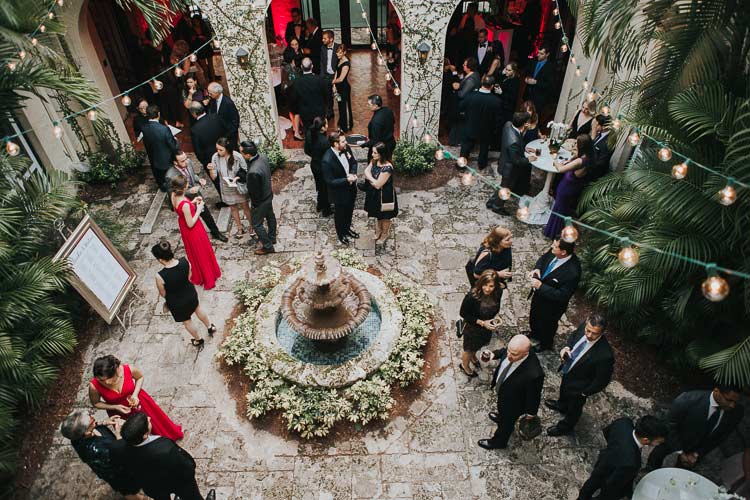 There's a reason why it's called Cocktail Hour. This hour gives your guests the opportunity to enjoy drinks, passed hors d'oeuvres, and mingle. While you may be busy using this time taking wedding portraits or making your rounds within the crowd, your guests may begin to feel restless as soon as you exceed an hour. There is absolutely no need to let this mini pre-party flow over 60 minutes.