So You Just Got Engaged! Top Things Not to Do
IT'S ENGAGEMENT SEASON AND YOU DECIDED TO PUT A RING ON IT! CONGRATULATIONS! BUT NOW WHAT? THERE'S SO MUCH TO DO, AND NOT ENOUGH TIME! GAH! THIS COULD POTENTIALLY BE A SUPER STRESSFUL TIME, BUT WE ARE HERE TO TELL YOU TO TAKE A DEEP BREATH. RELAX. LET THE BILL HANSEN TEAM HELP YOU THROUGH SOME ITEMS YOU DEFINITELY SHOULD CHECK OFF, BUT MOST OF ALL, SOME REGULAR FAUX PAS SOME PEOPLE DO AFTER GETTING ENGAGED THAT YOU DEFINITELY SHOULD NOT DO.
Don't Post Online!
….YET! Yes, you are so excited, and wanna show off that ring already! But there are many important people in your life that should hear you're engaged from your own lips first. Your parents? Bestie? Grandma? All important people that would feel more special if you told them in person first instead of them finding out from the impromptu photo shoot you posted after saying Yes! So take the time to let all the special people in your life know and then you can let the rest of the world know. Don't forget to let family and friends know not to spill the beans online before you get to post and share it yourself!
Don't Fight!
Guess what? It wasn't just you that got engaged, your partner did too! Yup, it takes two to tango in the marriage game. There's a lot of new stress on your relationship, and it is perfectly normal to fight and argue a little more than normal. Although fighting with each other is inevitable, fighting fair now that's gold to your relationship. According to Marthstewart.com "When you are dating, you might have talked about these things, but when you become engaged, you have to start to face these topics and have potentially tough conversations." "Up until the point that the two of you are officially engaged, you operate as individuals, with your own bank accounts, your own car and apartment, or own spending habits," explains Amanda Ruiz, licensed professional counselor and founder of The Counseling Collective. "Being engaged opens up the very intense and energy-consuming discussion of how you will merge your lives together, which leads to several topics of conversation that were not relevant to your relationship before, or perhaps you even avoided talking about or postponed until it was absolutely necessary." Are you going to merge your bank accounts? Are you going to move in together? Your place, theirs or a new place? Do they want kids? Do you? There are many topics that you two will have to work through together in deep discussion.
Don't Stress!
Along with all of your regular daily responsibilities you just heaped on a whole new giant stress ball of responsibility. Here's a tip: delegate, delegate, delegate. There are so many people in your life who love you dearly and don't want you to overwork and stress yourself, one of them being your soon-to-be spouse! Sit down, make a plan to delegate who will tackle what item on that to do list. Don't forget to schedule in "me-time" and "we-time" where you don't talk about wedding plans but just enjoy each other. Also, stress causes pimples, and that's the last thing we need right now! A solution to ease that stress is to choose an event planning service. There are tons of venues in South Florida and wedding planning services that can easily remove all the stress from your long to do list.
Don't Forget to Enjoy It All!
Don't make your loved ones run in fear every time bridezilla enters the room. Step back and bask in the fun of being engaged to the love of your life, and planning the wedding of your dreams. Enjoy all the congratulations from friends, the dress shopping, the cake and caterer tastings, extra attention from family and your fiance. Weddingforward.com says to "treat yourself to little things that make this hectic period of your life more pleasant. Have a spa day, indulge in a bit of ice cream (but not too much! you need to rock that dress!), bring into the preparations the element of surprise with a Bridal Subscription Box. If you feel even a little bit stressed, stop the clock and take a weekend to the sea, just relax and bask in the moments that add up before the big day."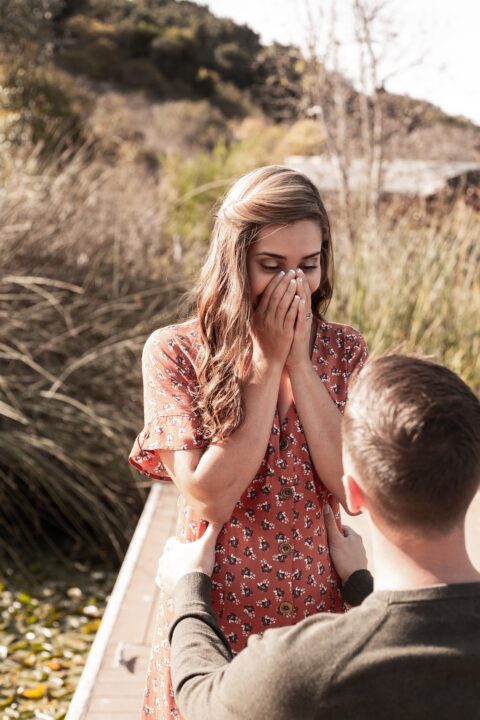 Once you're ready to begin the planning process, the The Hansen Group is here to guide you!