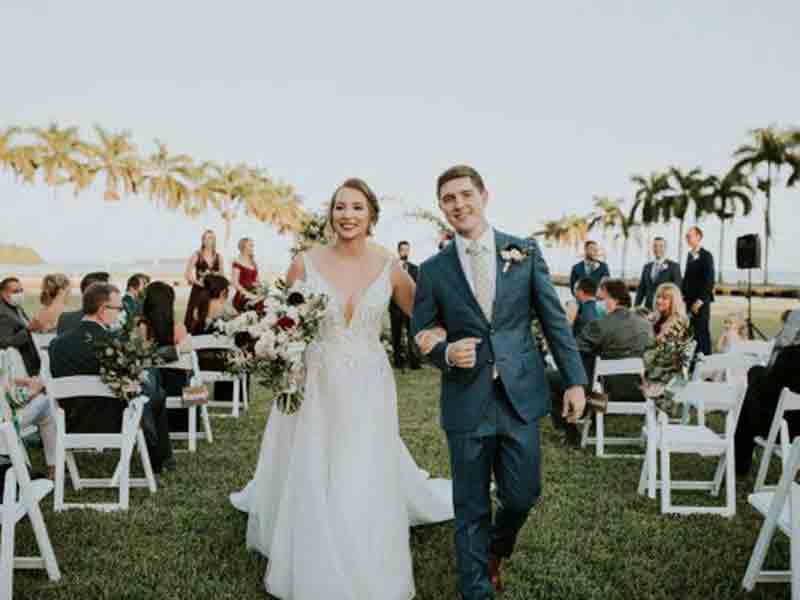 After what took place in 2020, we're excited to be looking ahead! Check out these 8 wedding trends our Event Producers are predicting.
As couples rework their wedding plans due to the pandemic, weddings are looking a bit different in 2021! Couples are thrilled to get back to planning the wedding of their dreams – and so are we!
Here are this year's wedding trends our Event Producers are seeing as they work with their engaged couples for their upcoming big day in South Florida:
Delayed Receptions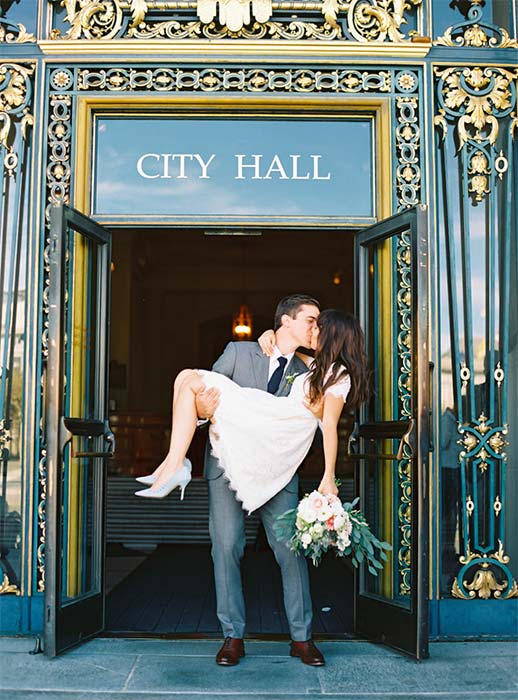 Many 2021 wedding couples did the "Get married now, party later" trend. They have already had a small intimate ceremony and gathering and are now planning the big party where everyone can finally attend.
Entertainment Experiences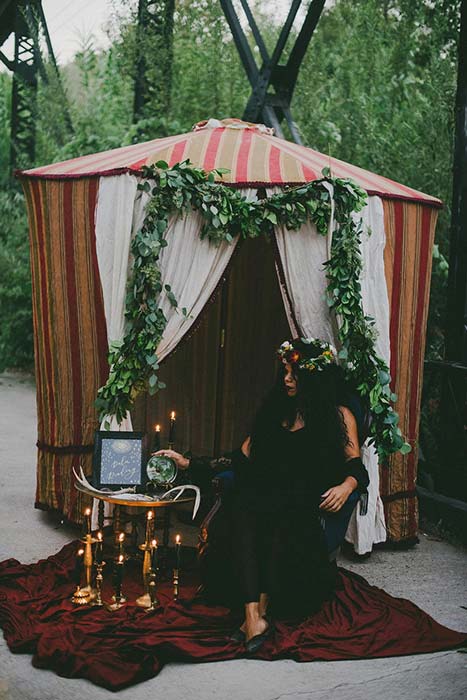 Couples are looking to surprise their guests with more than just a Band or DJ. You might see anything from a palm reader or magician during cocktail to a full gospel choir leading the bride and groom down the aisle to the ceremony, to a roaming electronic LED violinist during dinner.
Color, Color, Color!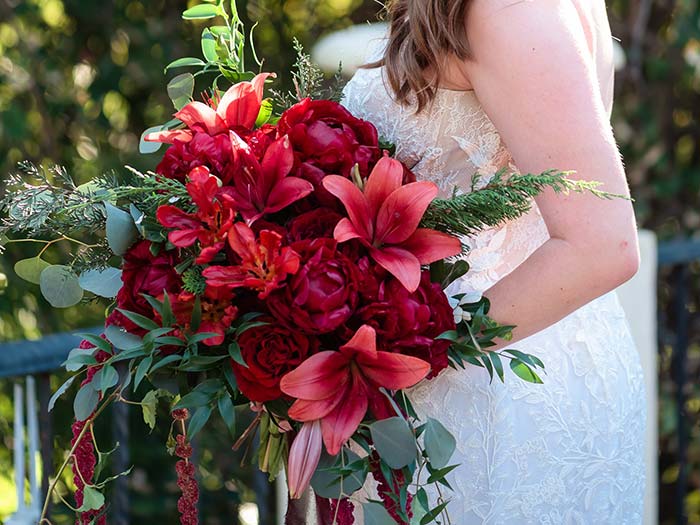 After this grim last year, bride's want to go bold with a bright color palette to make their wedding more fun and lively.
Champagne Towers Are Back!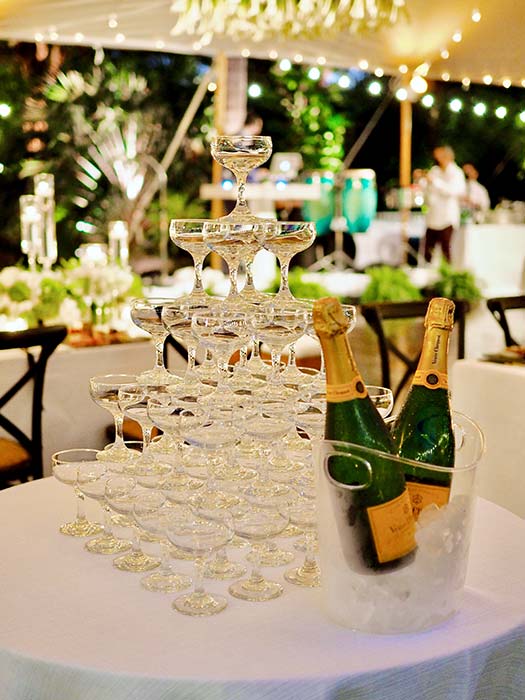 Who doesn't love a champagne tower? There is no better way than to kick off the reception with a spray of champagne atop a tower of coupe glasses. Makes a great photo op, too!
Wedding Scents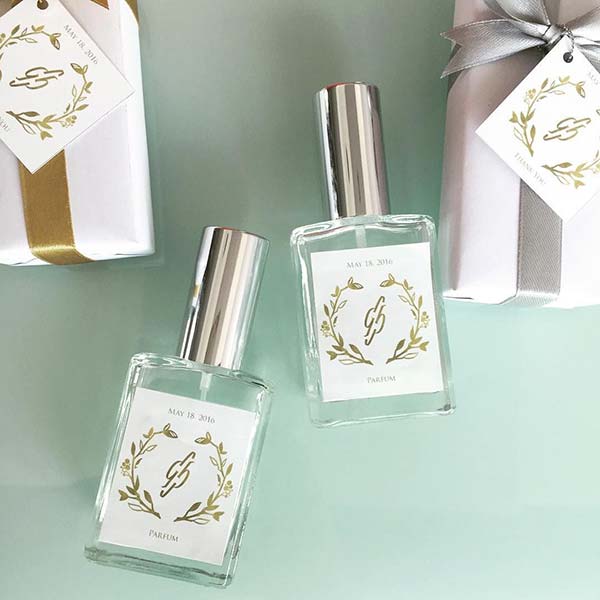 Custom wedding scents that match the theme and venue for the wedding. These can be sprayed upon arrival and throughout the reception space and even bottled as a favor for guests to take home. What better way to remember a wedding than with a tropical scent of Miami?
Interactive Food Stations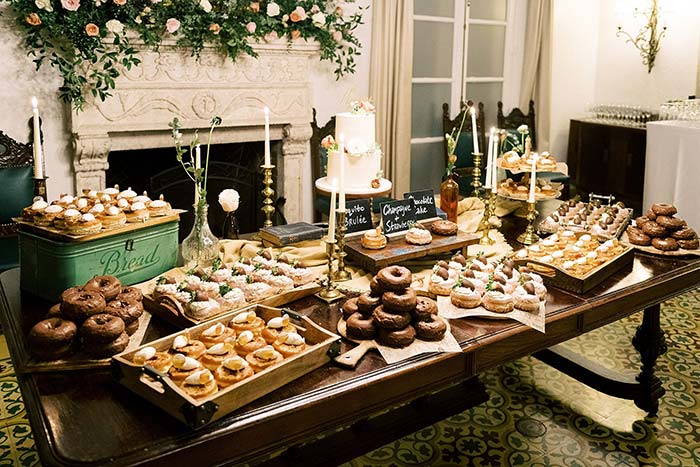 Creative and uniquely designed themed stations are going to be a huge trend. People really want to go outside the box these days and are brimming with ideas to bring food to life in front of their guests.
Weekday Weddings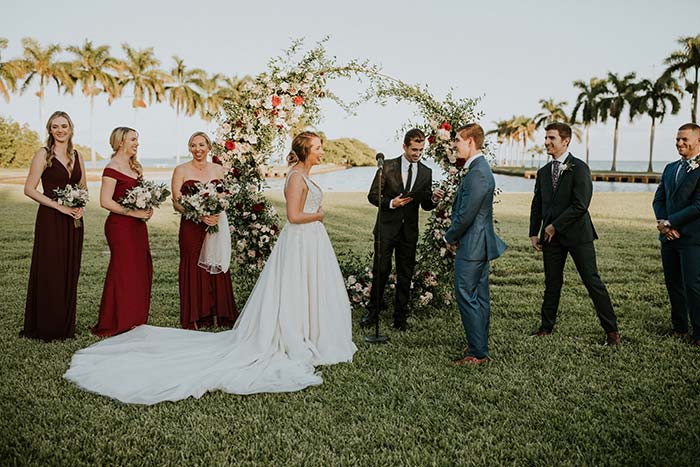 Guests can expect to see an influx of invites to weekday weddings in 2021. It's due in part to the build-up of 2020 weddings which have spilled over into 2021, but also budget considerations for couples who have been more stretched than expected. Hiring venues and vendors is cheaper on weekdays and there's more likely to be availability.
Outdoor Spaces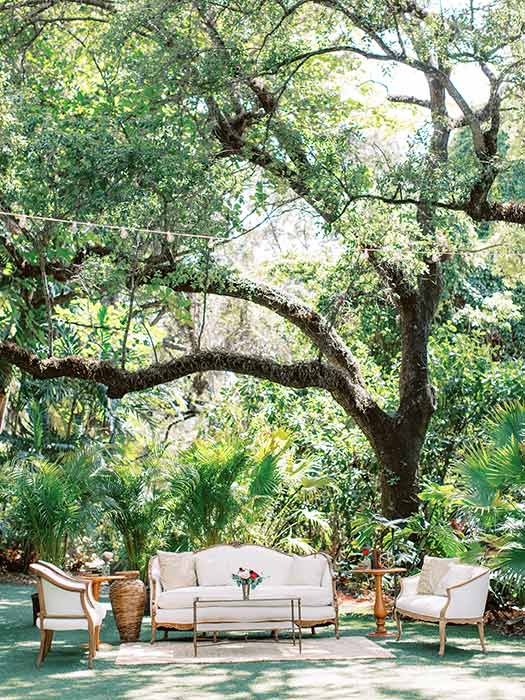 Lounge style weddings with eclectic lighting, food stations and lounge seating will be a huge trend as brides try to recreate that ultimate backyard wedding feel in many different venues.
Need help with your special occasion?