How to Select Your Perfect Wedding Venue
Planning your dream wedding definitely starts with "where" you're going to celebrate the big day!
If you have always desired a specific location in town, a destination wedding or a setting in a beautiful backyard at home, we've got the questions you need to ask and tips to help you pick the perfect venue. There are so many great event venues in South Florida, and your Miami Event Planner can help you choose the perfect one to fit your needs and wants. Here are some great questions and tips to make sure you pick the perfect place.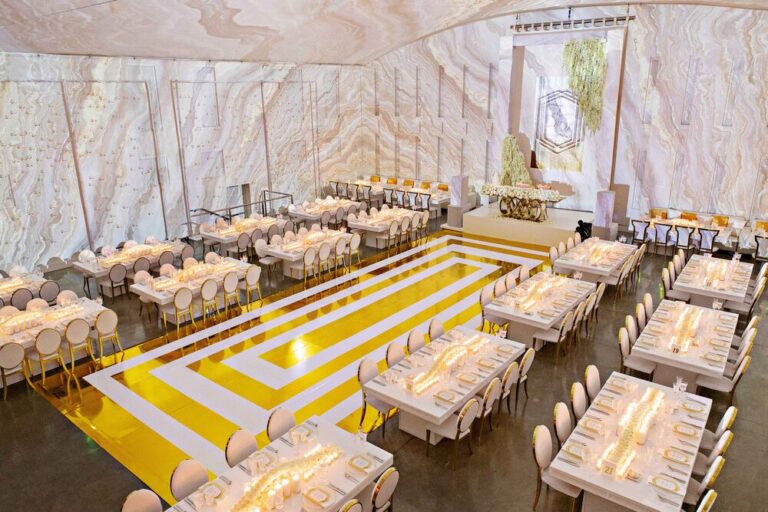 Discuss Venue Options With Your Wedding Planner
Wedding planners are the pros! They know the exact venues that will fit your needs, and they're knowledgeable of all the options out there! They know which fit in your budget and which can accommodate the vision you have in store for the Big Day.
Some venues won't talk to you without an event planner and it is possible your planner can also get you a discount at the place you choose! Make sure you finalize a budget with your planner and at least a general time of year and location so you can nail down that 'save the date'. Your planner will also understand the style and theme you want and can choose venues that will compliment your theme.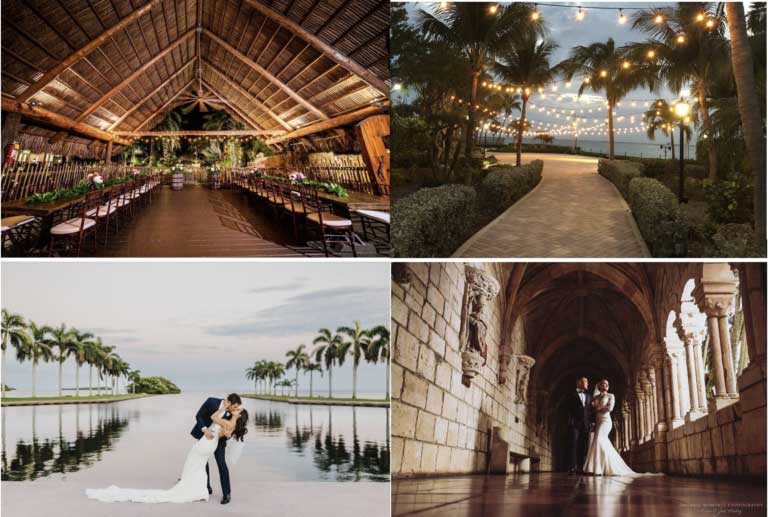 Questions to Ask Before You Go Looking
You don't want to fall in love with a dream location just to find out it is way out of your budget or isn't available on the date you want. Here are some questions you need to ask before you go out and begin touring venues.
Budget: Call the venue or ask your Event Planning Service the entire venue cost, not just the minimum pricing, and ask what's included. If it doesn't fit within your budget you may need to keep looking before stepping on the premises and falling in love with a venue you just can't afford.
Date: Ask if your desired date is available at their venue. The last thing you want to do is go through a beautiful tour just to find out they can't even accommodate the day you want. Don't have a date nailed down yet? Give the venue the general time of year or a list of dates you and your soon to be spouse have picked out to see if they have availability.
Style: Check out websites and look at the different styles they offer. Talk to your wedding coordinator about the style and theme you want so they can show you venues that offer that look. If you're wanting a modern beach wedding you probably don't want to look at outdoor rustic barn venues.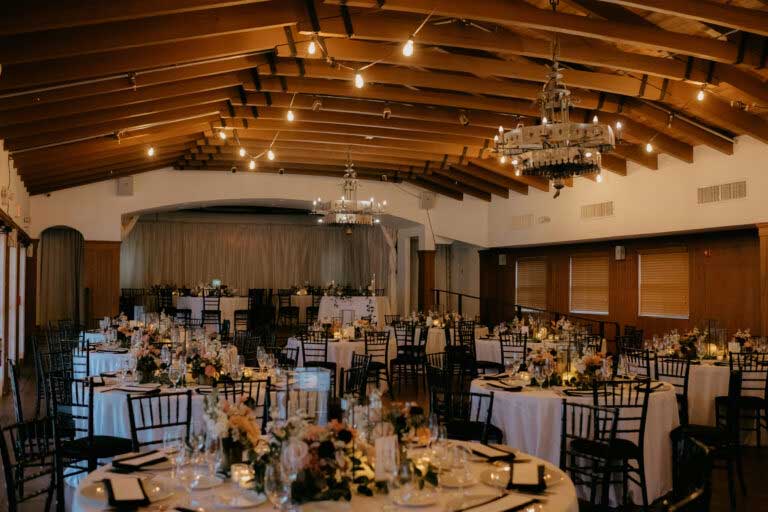 Questions to Ask at the Venue During Your Tour
How many people does the space accommodate? You'll have to have a good idea of your guest list when you ask this question. Also, make sure there is enough parking for your guests. Enough restrooms? Where are they located? Does the space accommodate elderly or disabled guests in your party?
What is the walking/driving distance to the ceremony and reception? If your wedding takes place around rush hour you want to make sure and know how long it will take your guests to arrive at the venue.
Does the venue have any special deals with local hotels? This could be a great money saver for your guests. Also, ask the hotel or venue if they offer a shuttle service to and from the venue. This will be a great option if your wedding guests have partaken in alcohol. If a shuttle is not available, is public transportation an option at this venue? Make sure Uber or Lyft work in this area and can come pick up your guests if needed.
What services does this venue offer? What is the rain contingency if your event is outdoors? Do they allow a tent or have an indoor space? If you want to do both the ceremony and reception in the same venue, what are the different spaces offered? Is there a secure space where you can keep your personal belongings if you get ready at the venue or need to store anything? Is there a cocktail hour space for between the ceremony and reception?
But Wait, There's More!
What are the electricity options? Can they accommodate all of the options you want to incorporate? Band? Dj? Special lighting? Coffee bar? Just make sure the outlets are accessible and can hold the electrical load needed.
How many hours does your rental cover? Make sure to have enough wiggle room for set up and break down so you don't run into extra fees. You will also want to let your vendors know how early they can arrive. Also make sure to let your vendors know if they will need to use stairs or a service elevator for your event set up. If the venue allows several events in one day, make sure there is enough time in between for the previous event to break down before your vendors or guests arrive.
Any restrictions? Make sure your dream venue has a liquor license and what beverages are allowed. Are you allowed to hang decor? Is there a fireworks or confetti restriction? What about a curfew? Check and make sure if there is a noise ordinance to make sure the cops aren't called by the neighbors if you plan on dancing the night away with your guests.
Still on the hunt for the perfect venue? Search through our database of every event venue in South Florida by visiting www.billhansenmiamivenues.com