Every Single Question You Should Ask Your Caterer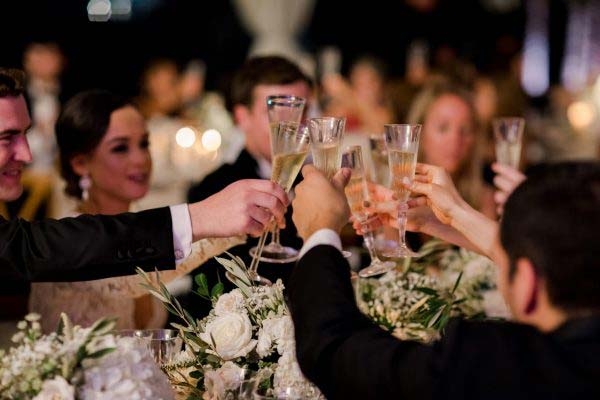 Do you have your first meeting with a caterer coming up? Make sure you're prepared. Here are a list of our top questions to consider as you're finding the best caterer for your big day.
Food and drink will consume the largest portion of your event budget, so it's incredibly important to choose the right caterer for your celebration. But it's not just about the food and drink – caterers must also keep calm under pressure, communicate efficiently and thoroughly with a variety of people, manage staff, show flexibility, and anticipate issues that may arise.
The right answers to these questions will help guarantee an excellent working relationship with your caterer. If you want to create a memorable affair that will bring rave reviews from your guests, these crucial questions put together by the Bill Hansen team will help you begin your planning process:
Who is the contact person when planning the event?
Who is the contact person during the event?
What does the chef prepare best?
Do you specialize in certain cuisines?
How will you handle last-minute requests?
What are your portion sizes?
Can you explain the price differences between sit-down meal vs. stations vs. cocktail-style reception vs. family-style?
When will coffee be served?
Will wine be poured by the staff or placed on the tables?
Is the champagne just for the toast, or will it be served from the bar?
When do you suggest we do the champagne toast and cut the cake?
Will you provide a cake table for the wedding cake? Do you charge a cake-cutting fee?
Where will the place cards and gifts be placed?
Will you assist with valet parking, music, flowers, photography, etc.?
Is there a curfew at the event site?
How many staff will be working the event?
How is your staff attired?
What are your substitution policies? Are vegetarian and special meals available?
Should we offer after-dinner drinks on the bars?
Since all the guests are arriving at once, could you pass wine or champagne as they arrive?
How many bartenders will be serving drinks during the cocktail hour?
Will the bars be open during dinner?
Will cocktails be served by your wait staff, or will guests need to go to the bar?
Will you feed the band members, photographers and others working the event?
When can I expect your written proposal?
What is your policy regarding deposits and cancellations?
When is the final payment due?
Are there other charges for set-up, delivery, overtime, etc.?
Do you take credit cards? Do you take personal checks?
When must I give you my final guarantee?
What is the sales tax, and what are your gratuity/service charge policies?
What time can we have access to decorate the room/area?
What is the smoking policy?
Will you provide table numbers?
What size tables do you offer?
What are the options for linen, chair covers, china, stemware, flatware, charger plates?
What decorations do you provide for tables and food stations?
Are there facilities available at the site for the disabled?
What is your policy on cleanup?
Can you provide bathroom attendants?
Feature Photo Courtesy of Kat Braman Photography