Anchors Aweigh: See Why We Love the Seafair Mega Yacht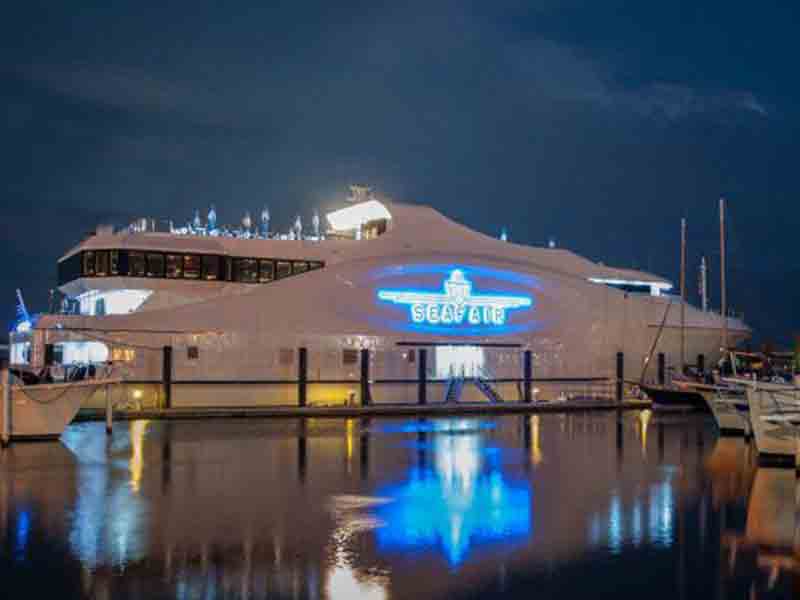 Have your guests experience Miami like never before on this stunning luxury mega yacht.
The Vessel
Make your guests' jaws drop as they step onto South Florida's first mega yacht event venue. This is the ultimate showcase for corporate and social events, parties, galas, meetings, weddings and more! Designed by internationally acclaimed yacht designer Luis De Basto, this 222 ft., $40M purpose-built vessel is the largest commercial operation ship in the Intercoastal waterway. This uber-lux mega yacht offers the most unique experience where sea and sky converge among Miami's iconic skyline. Its multi-faceted event spaces make Seafair one of the most sought-after event venues in Miami.
Check out a few of our favorite available event spaces on SeaFair below:
Sky Deck View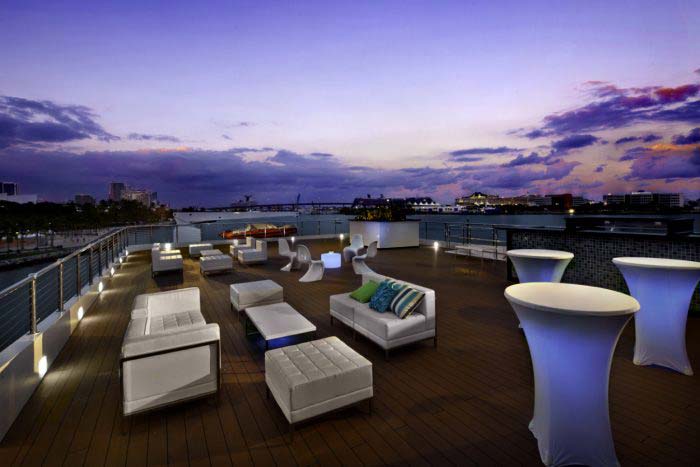 Seated – 150 | Reception – 300
Open Air Sea-View Deck w/ Private Bar
Wedding Ceremony/Reception Area
A true guest favorite, this completely open-aired space allows for unobstructed views of Biscayne Bay and Downtown Miami. Wow your guests with an unforgettable experience they surely will not forget. The SkyDeck is the most spectacular space to say "I do," in the middle of the Bay as the sun is setting.
Forward Sky Deck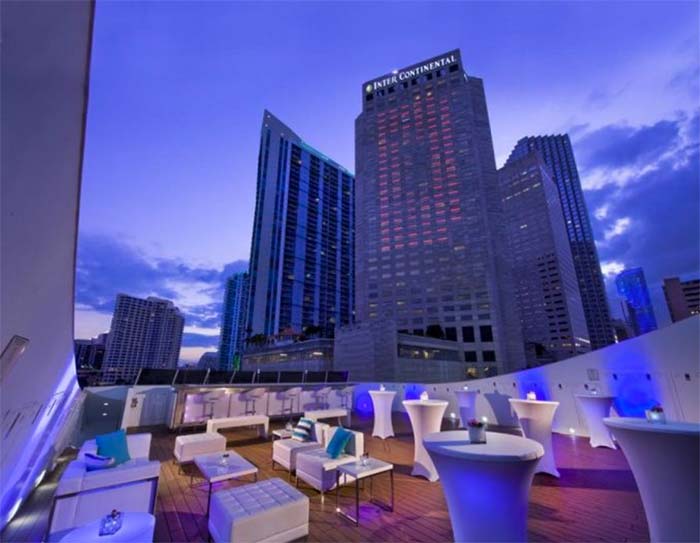 Capacity (Seated/Reception) : Seated – 12o | Reception – 200
Open Air Sea/Bow View Deck w/ LED Lit Bar
Cocktail Reception Area.
Deck Reception On The 3rd Floor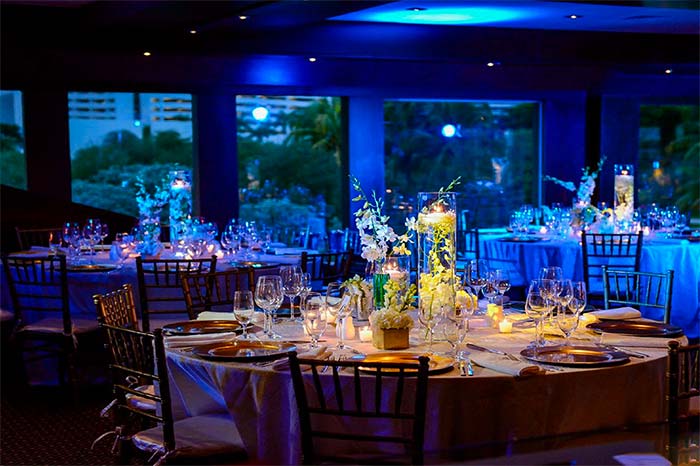 Capacity 1,750 Sq Ft (Seated/Reception) : Cocktail- 200 | Reception – 150
Artistically Designed "Grand" Reception Area w/ Video Screen and Bow Access. A Modern Twist on a Traditional Ballroom.
Grand Ballroom Reception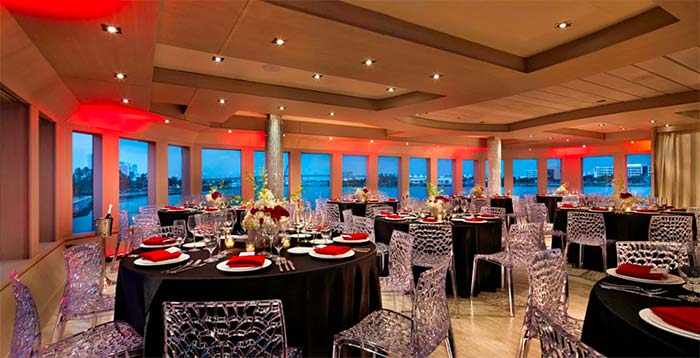 Seated – 150 | Reception – 175
Elegant Glass Walled Dining Room w/ 360 Degree Water Views, Private Bar and Private Elevator Access
This glass-walled ballroom with light wood accents is the perfect backdrop for a lunch or dinner reception. It includes a built-in bar with a LED backdrop. A modern twist on the traditional ballroom, the second section of this deck includes white accent walls with LED curtains – making it an ideal lounge area or a unique space for action stations.
Knowing How to Cater on a Yacht Is an Art Form, and the Bill Hansen Culinary Team Is the Artist
From our delicious hors d'oeuvres for your cocktail hour, to elaborate luxurious cuisine for a black-tie gala; delighting your guests with the Bill Hansen team will prove as unforgettable as the event itself. To find out more how to have the most unique event experience aboard the SeaFair vessel in Miami, please email: bill@billhansen.com